Your Cart
(0 items)
Discounts calculated at checkout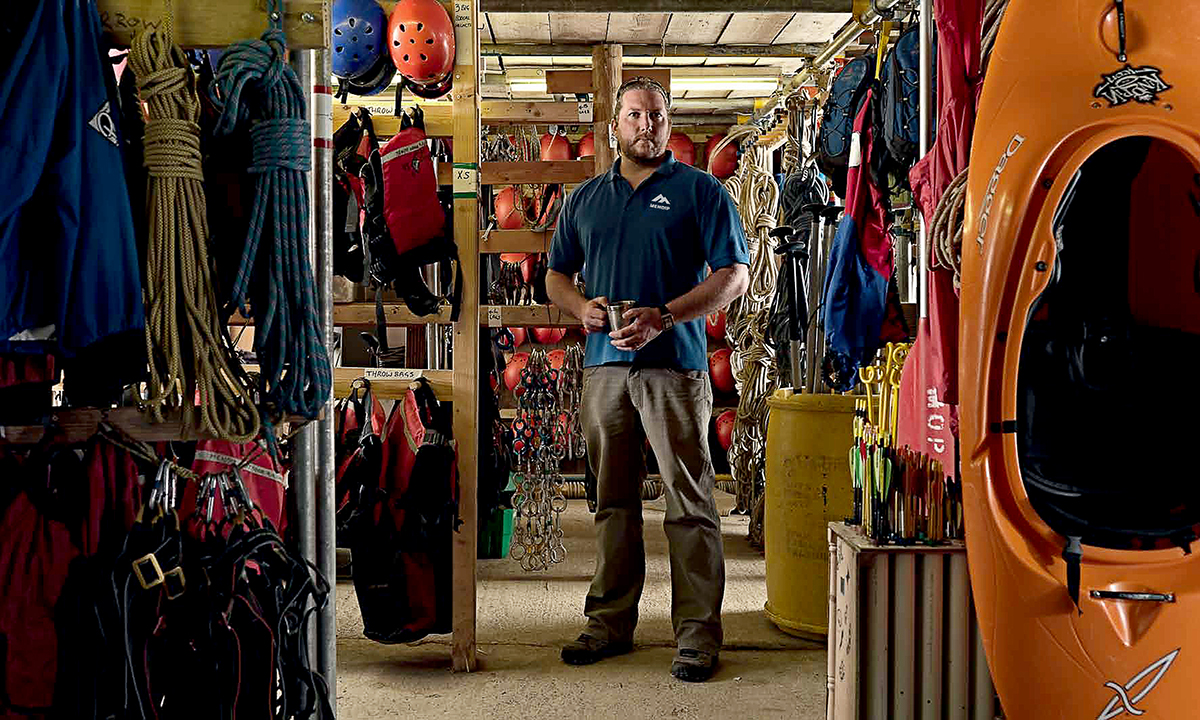 COVID statement
Along with the rest of the country we had to close without warning to play our part in the incredible national effort to beat the COVID pandemic.

With schools closed and school trips, activity weeks and camps cancelled indefinitely along with the introduction of social distancing I had to take the difficult decision to furlough my team. I maintained a small, dedicated crew to respond to enquiries, make sense of the ever-changing government advice and start making plans to reopen safely.

As an independent, family owned business run by a dedicated and passionate team of outdoor instructors we well know how to adapt and survive. We have been doing it for over 30 years.

Every booking we had to cancel will be honoured as soon as we can resume normal service. Every voucher, pass or membership will be automatically extended for at least as long as we are unable to honour them.

We have already found ways to safely open up activities to small private groups and household units. We have re-purposed our school camp into a pop-up family campsite. We are taking COVID safe activities into schools as they can't come to us and I am very relieved to be able to begin phasing our team off furlough.

Fortunately, everyone finally agrees on something we have always known. The safest and best place to be is outside in the great outdoors. It's where we all belong and we look forward to welcoming you back!

David Eddins
Owner
I missed my booking due to COVID-19.

Don't panic - we'll automatically hold your credit on file for you to use once it is safe to do so. You can even use this credit towards a different activity once normal service has resumed.

My voucher expired whilst you were closed.

Of course. We will be automatically extending ALL vouchers by at least the amount of time that we were closed.

I have an annual pass - will you extend it?

Yes! We will be automatically extending any annual slope passes for at least the amount of time that has been lost.

Can I use my voucher/credit to book activities?

Not at the moment unfortunately. We are only able to run private sessions with a reduced staff team brought in from furlough. It is not viable to allow vouchers or credit on these sessions. As soon as it's business as usual, then you will be able to use any voucher or credit you have with us.

We are able to accept Frisbee Golf vouchers but please pre-book your time slot

here

and select "I have a Frisbee Golf voucher".

Can I use my annual slope pass for exclusive hire?

Not for our exclusive slope hire packages. Don't worry though your pass will be automatically extended for at least as long as you've been unable to use it!

Can I book a ski / snowboard lesson?

Not just yet. Until social distancing is completely relaxed or we receive the appropriate guidance from our governing bodies, we cannot run any instructor-led snow sports sessions. Keep an eye on our social media channels for the latest information on when lessons can resume.

How do I book activities?

We are only able to provide activities to small groups or households. To book tobogganing, frisbee golf, or exclusive use of the ski slope

Click Here.

To book a private household or small group session of air rifle shooting, archery, axe throwing, climbing, canoeing, or bushcraft

Click Here.

Can I pre-book an activity for later in the year?

We are not currently taking individual bookings for later in the year as guidance is ever evolving and we don't know what rules and restrictions will still be in place. This includes birthday parties.

Can I purchase a voucher at the moment?

We are not currently selling vouchers due to the unpredictability of when we might be able to start accepting them. As soon as we start selling them again, we will update our customers via social media.