Our learn to ski package is back and just £199 for a course worth up to £414. Suitable for anyone over eight years old.

SAVE £50! SUMMER SALE!

Perfect gift for someone special, treat yourself or do something together as a family. Have something safe, fun and rewarding to focus on this winter.

This is a true zero to hero course. Everything's included to get you from complete beginner to competent skier. Buy now at last winters prices.

LEARN TO SKI PACKAGE INCLUDES:

- FREE Try Skiing session worth £32
- FOUR two-hour group ski lessons worth £168
- FREE repeat lesson worth £42
- 50% OFF any extra lessons if needed save £££
- FREE ski, boots and helmet hire
- FREE slope pass worth £25
- FREE Thurski coaching session worth £22
- FREE extra coaching session worth £25
- £100 DISCOUNT on an annual slope pass
- Small group sizes
- Book online 24/7
- Valid for 18 months.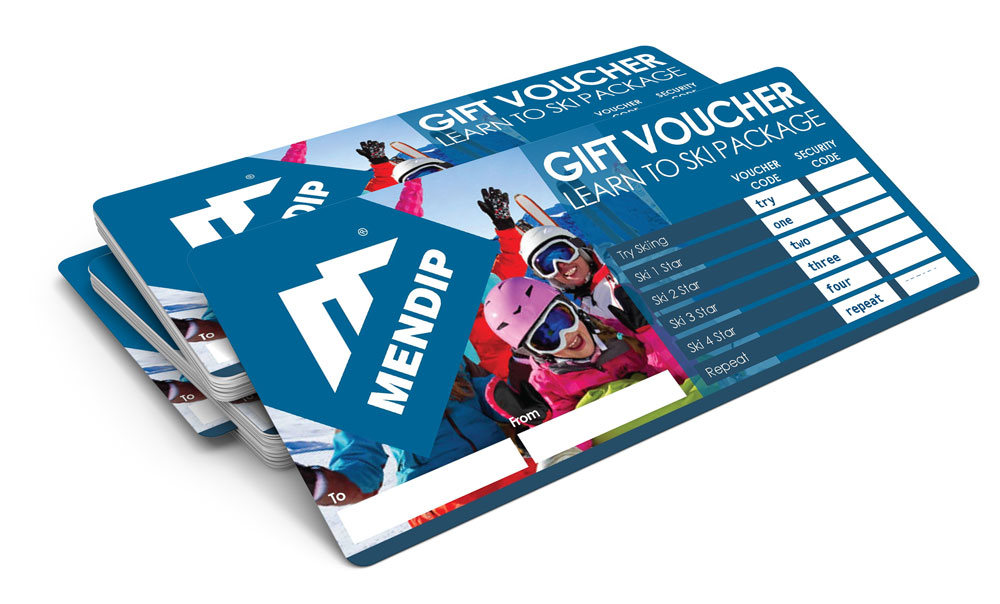 HOW TO REDEEM YOUR VOUCHER

1: Add this voucher to your basket and checkout
2: Book your first lesson on our website by heading to https://mendip.me/book/ski-course/ 3: At checkout enter your voucher codes

COURSE CONTENT

TRY SKIING: A fun introduction session to get a feel for skis on your feet and getting on the slope for the first time with fun games and challenges.

1 STAR: Your instructor will introduce the equipment and help you get kitted up safely. A short warm up will help you get used to your skis and loosen your muscles. You will soon be side stepping up the slope to try your first few gentle, short descents.

2 STAR: Kit up and warm up. A brief recap of the previous lessons then we will introduce turning in both directions, speed control whilst turning, edge control.

3 STAR: Kit up and warm up. A brief recap of the previous lessons then we'll cover skiing on varied terrain, correct body positioning and weight changes and selecting and skiing a safe route.

4 STAR: Kit up, warm up and recap. Once you are linking your turns confidently, we'll progress onto parallel turns. Complete this lesson and you'll be able to use our slope to practice independently!

Once you have completed all your lessons you can take full advantage of all your course extras!